we are here to support you on your journey
Divine Sisterhood Wellness Retreat is for you if…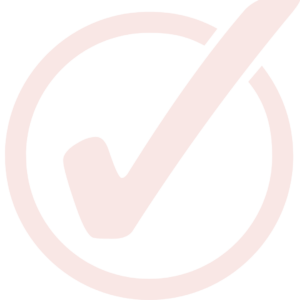 Feeling Stressed and Want to Recharge?
Are you feeling stuck on life's treadmill? Join our Divine Sisterhood Weekend: Retreat for the SOUL and experience a revitalizing escape. Unplug, reset, and immerse yourself in a transformative journey to shed stress and rejuvenate.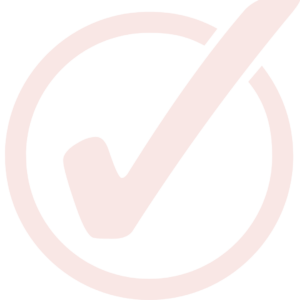 Craving Tranquility?
Seeking solace amidst nature's beauty? October is the perfect time to find serenity on Fire Island, away from the crowds. Embark on a soul-nourishing weekend getaway, where our retreat offers serene beaches, captivating sunrises, breathtaking sunsets, and gentle yoga—ideal for busy women yearning for tranquility and a touch of magic.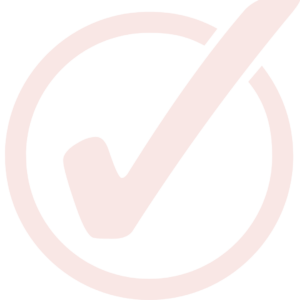 Feeling Run Down and Need Self Care?
Craving a moment of nurturing just for you? Take part in a transformative journey featuring gentle yoga, intuitive classes, healing sessions, and self-discovery workshops. Reignite your inner strength, embrace your true self, and experience renewal against the serene backdrop of Fire Island.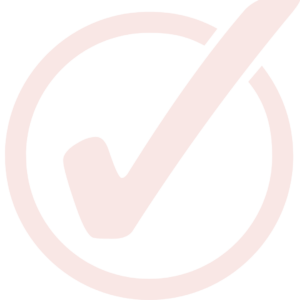 Longing for Nourishment?
Are you neglecting proper meals and yearning for nourishment? Replenish your body and soul with delicious, locally sourced meals prepared by our private chef. Let food become a healing experience as you savor every bite.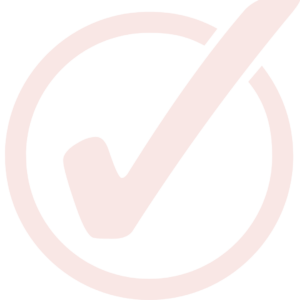 Looking to Make Like Minded Friends?
Looking to connect with kindred spirits? Experience an enriching sisterhood as you engage in workshops, share stories around fire circles, and create lasting bonds. Our retreat offers a safe haven for connection and growth.
Ready to Reclaim Your Well Being?


Awaken your inner goddess
You are an incredibly talented, stunning goddess! We, your soul sisters, are here to remind you of just how extraordinary you truly are and to empower you to live with purpose.
As your divine sisters, we understand the weight of always putting others before yourself. Society, family, work, partners, husbands, and friends might have made you believe that prioritizing your own needs is selfish.
But what if we told you that this is all just nonsense?
The real cause behind the exhaustion, brain fog, weight gain, illness, resentments, fears, breakups, loneliness, financial struggles, and more, is simply not giving yourself the priority you deserve!
Our mission is to guide you in realigning with your true self, and your purpose, and to tap into your intuition and the divine power that resides within you.
With love and joy, your divine goddess sisters…
Deirdre and Sabrina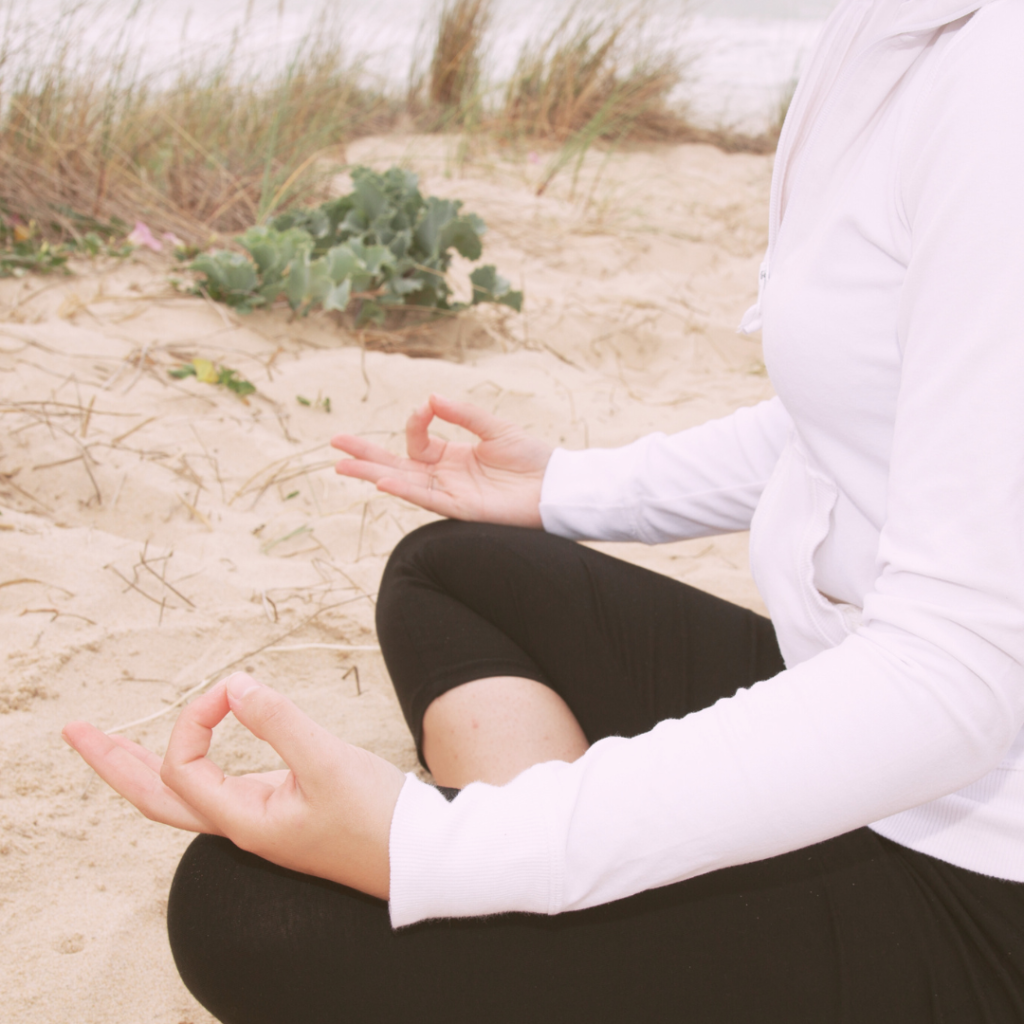 You have infinite potential
Step into a life of purpose
Are you seeking to manifest a more balanced and peaceful life, build a healthier body,  achieve your financial dreams, and attract your ideal partner? 
Looking to nurture your spiritual, emotional, and physical wellness, shedding the burdens of stress, fear, and anxiety?
The path is yours to tread, and we're here to light the way.
Our commitment is to guide you in tapping into your inner wisdom, empowering you to embody your true self and walk a path aligned with your soul's deepest calling.
Let our journey commence as sisters on this transformative retreat…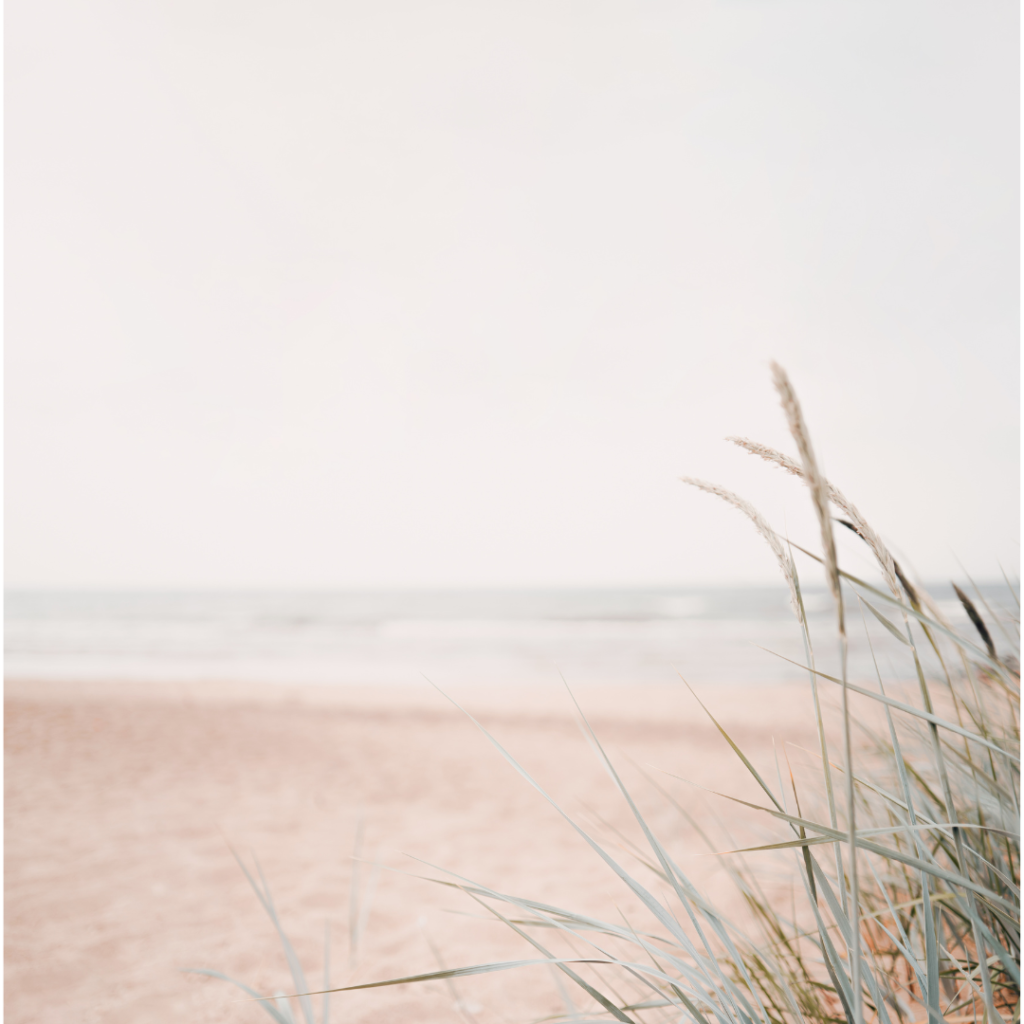 Ignite Your Soul with Your Sisters
DIVINE SISTERHOOD WEEKEND RETREAT
Escape to the tranquil shores of Fire Island. From October 6th to 8th, 2023, immerse yourself in a journey of mind, body, and soul healing that promises to rejuvenate every fiber of your being.
Nurturing Your Soul
Embracing Sisterhood
Exclusively for women, our Divine Sisterhood Weekend: Retreat for the SOUL, is filled with gentle yoga on the beach, intentional movement in nature, sunrise meditations, awe-inspiring autumn sunsets, evening fire circles, and a variety of intuitive healing workshops thoughtfully curated to support your self-discovery, spiritual growth, and activate the divine feminine within.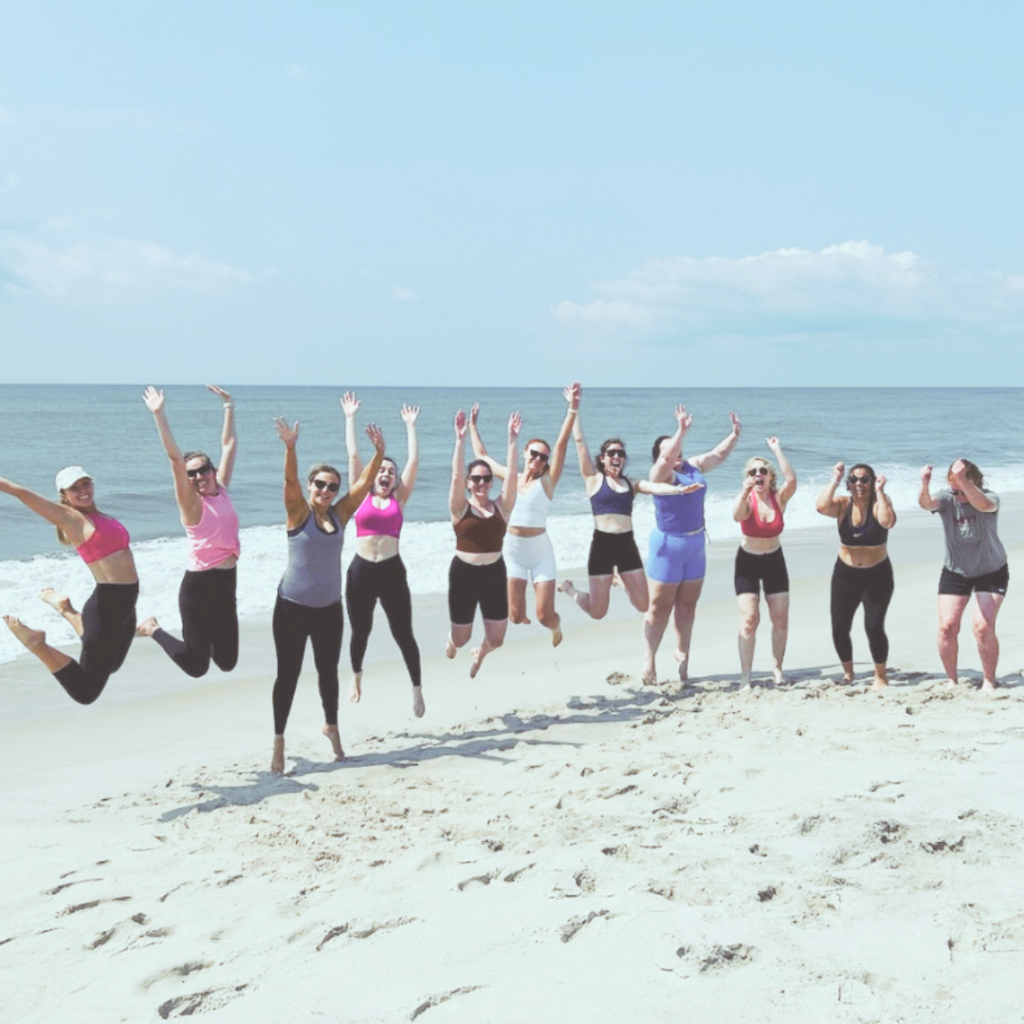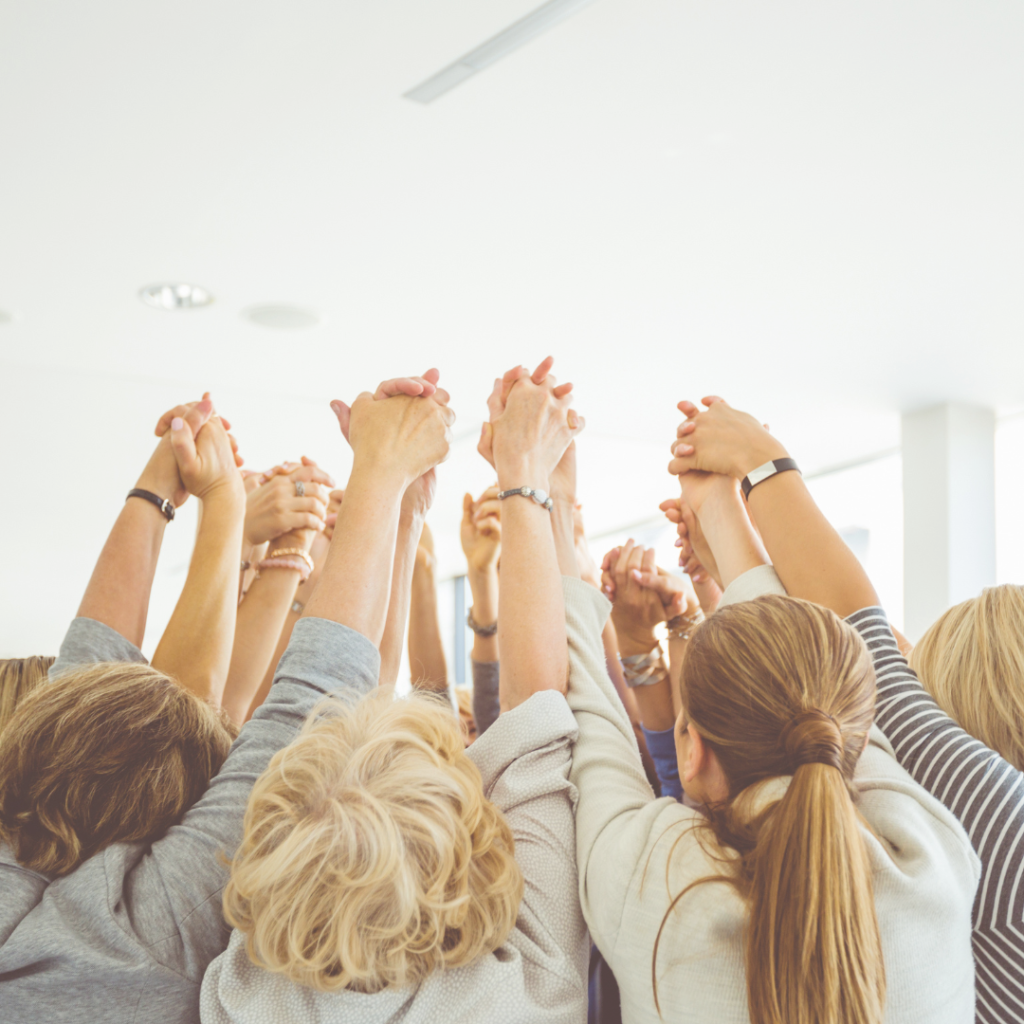 Empower Your Self Care
Workshops, Wellness & Unwind
Your retreat workshops and activities include chakra clearing and balancing, energy work, invigorating and deeply relaxing breathwork and meditation, gentle yoga, intuitive classes and healing exercises, channeling, group readings, and more.
There will be plenty of free time to relax and unwind on your own or stroll to the beach or into the local town to browse the coastal boutiques and shops. 


Embracing Healing
Nourishing Your Soul
While enjoying this unforgettable island experience, surrounded and supported by a band of sisters, you'll have the chance to indulge in wholesome, nourishing meals prepared with love and care by our very own private chef!
Our retreat's culinary delights are delicious and thoughtfully created to support your retreat experience and wellness journey. Savor fresh, seasonal, and locally sourced ingredients that will leave you feeling replenished, energized, and renewed.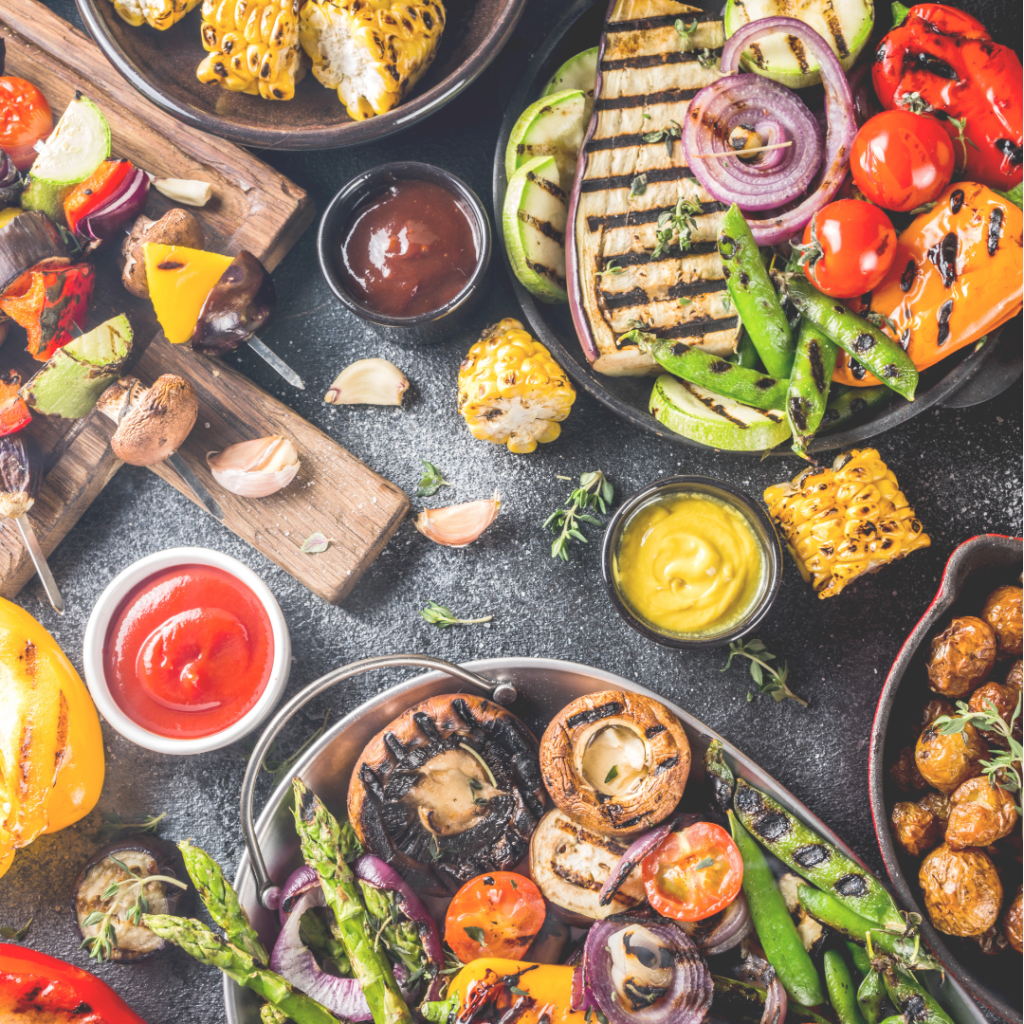 ABOUT FIRE ISLAND
Fire Island is a barrier beach sitting between the Great South Bay and the Atlantic Ocean, off the coast of Long Island, NY. It stretches about 32 miles long and ½ mile wide, at its widest point. This incredible island runs east-west, which gives unique positioning for sunrises and sunsets over the water all year long. Lined with pristine sandy beaches, a primeval sunken holly forest, and quaint coastal communities, Fire Island is a picturesque escape from the hustle and bustle of everyday life. The island itself has a delicate ecosystem and is protected by the Fire Island National Seashore, part of the US Parks Dept. 
Ocean Beach sits at the epicenter of the island with an energetic commercial district in the summer, filled with coastal boutiques, shops, and a variety of restaurants and hotels. With easy access by ferry from the mainland, and ferries departing regularly from Bay Shore, Ocean Beach is an ideal location to enjoy the island in all its beauty and tranquility, with a touch of entertainment for families and kids of all ages. 
Fall on Fire Island is an especially magical time of year. As the season changes, the crowds subside and the island becomes even more of a peaceful oasis. There's nothing quite like getting to experience the kaleidoscope of colors, gentle wildlife, peaceful sidewalks, and boardwalks, without the commotion of summer.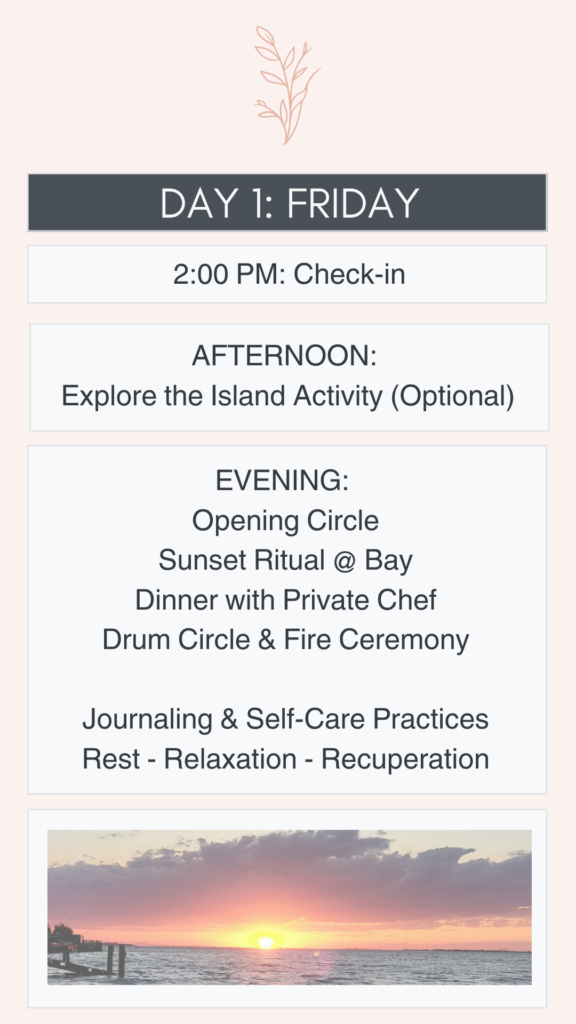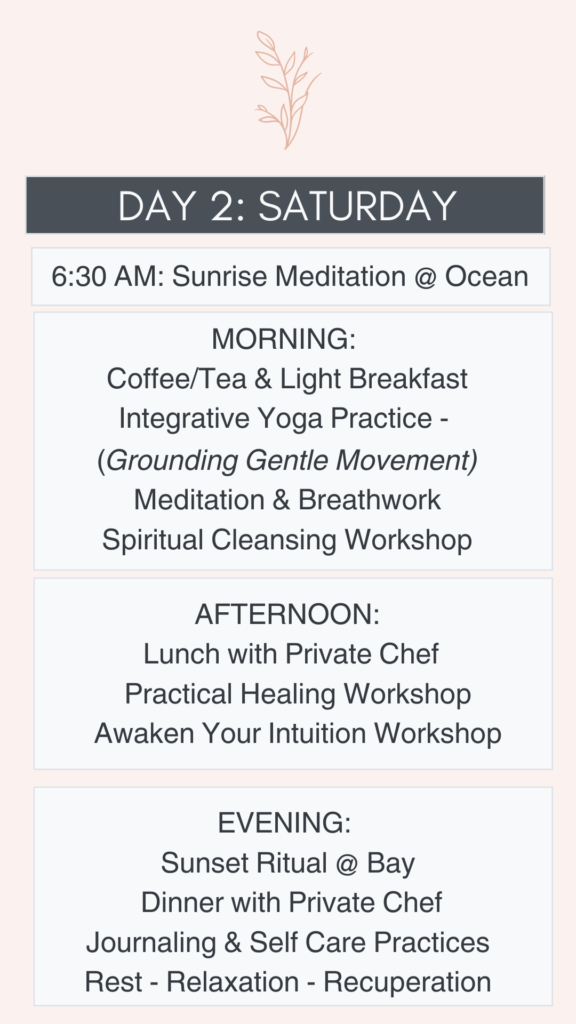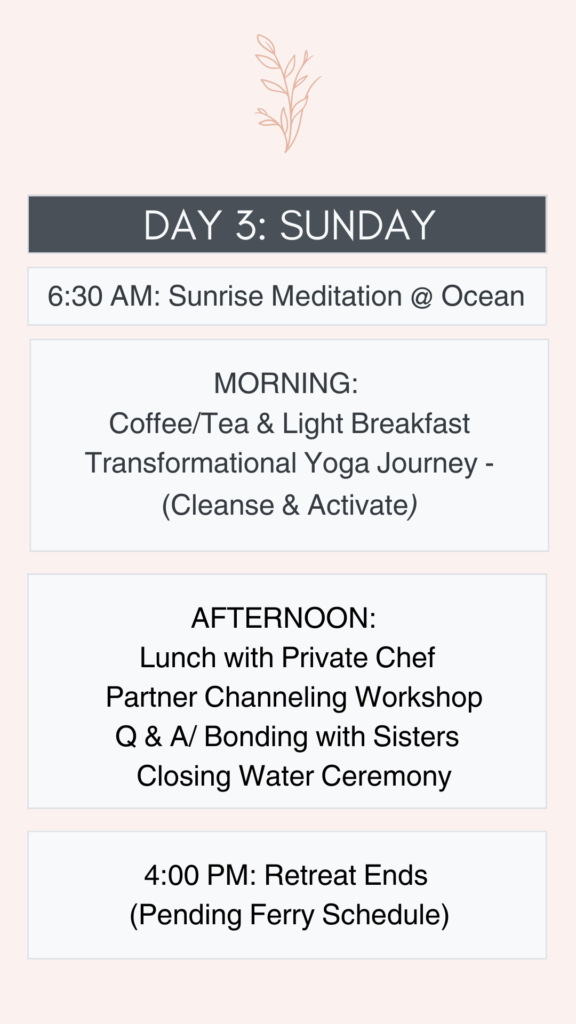 wellness retreat includes
What's Included In This Retreat
Daily yoga classes

Daily meditation classes

Daily intuitive guidance exercises

3 daily delicious and nutritious meals with our private chef

Specialized workshops

Group activities

Wifi connection

Refreshments and healthy snacks throughout the day

Retreat manual & self-care guide 

Pre-retreat Zoom meeting

Post-retreat integration Zoom call

Sisterhood group chat support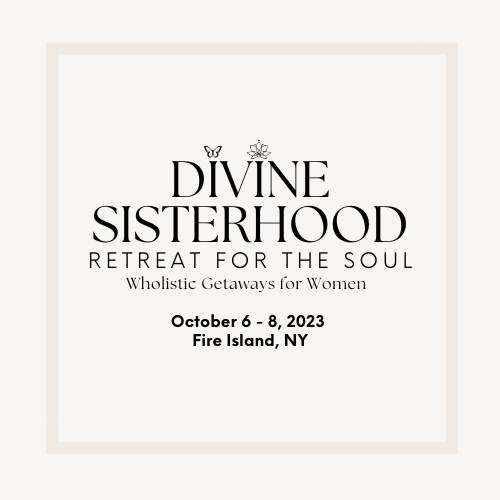 – register early –
save & receive bonuses


BOOK YOUR RETREAT NOW & RECEIVE THESE BENEFITS…
REGISTER BY 9/6/23 &
RECEIVE SAVINGS:
√ Tuition Discount: $599 (SAVE $100!)
√ Housing Discount: SAVE $50!
---
REGISTER AFTER 9/6/23:
√ Tuition: $699
√ Housing: See below Regular Pricing for Room Selection.


Sleeping Room Options
Accommodations are optional for the retreat weekend. If you live on Fire Island or have another housing plan, you are under no obligation to book accommodations with us. 
For those of you who are coming from the mainland, and would like accommodations, we have made reservations for you at a classic Fire Island location, in Ocean Beach. 
Seaside Retreat Haven
The Bungalow Cottage Apartments are the perfect seaside accommodation for this retreat. Quaint, simple, and rustic island style. The decor is an eclectic mix of beachy vibes, local art, and furnishings reminiscent of a simpler time gone by.
Time seems to move slower on Fire Island and these cottage apartments embody that feeling, reminding us to enjoy the beauty of the island and the simple comfort of a cozy place to rest.
The bedrooms and shared living spaces have a home-like feel, inviting and comfortable. The Cottage Apartments, although simple, are winterized and well-appointed, with heat, ac, full kitchens and baths, living spaces, indoor and outdoor showers, bbq, tv, and wifi. Please note the incredible rates below are for the entire retreat weekend, 2 nights, Oct 6 – 8.
We are thrilled to be able to offer Fire Island housing to you for this retreat at such an affordable rate. Most of the other options available start at double this price!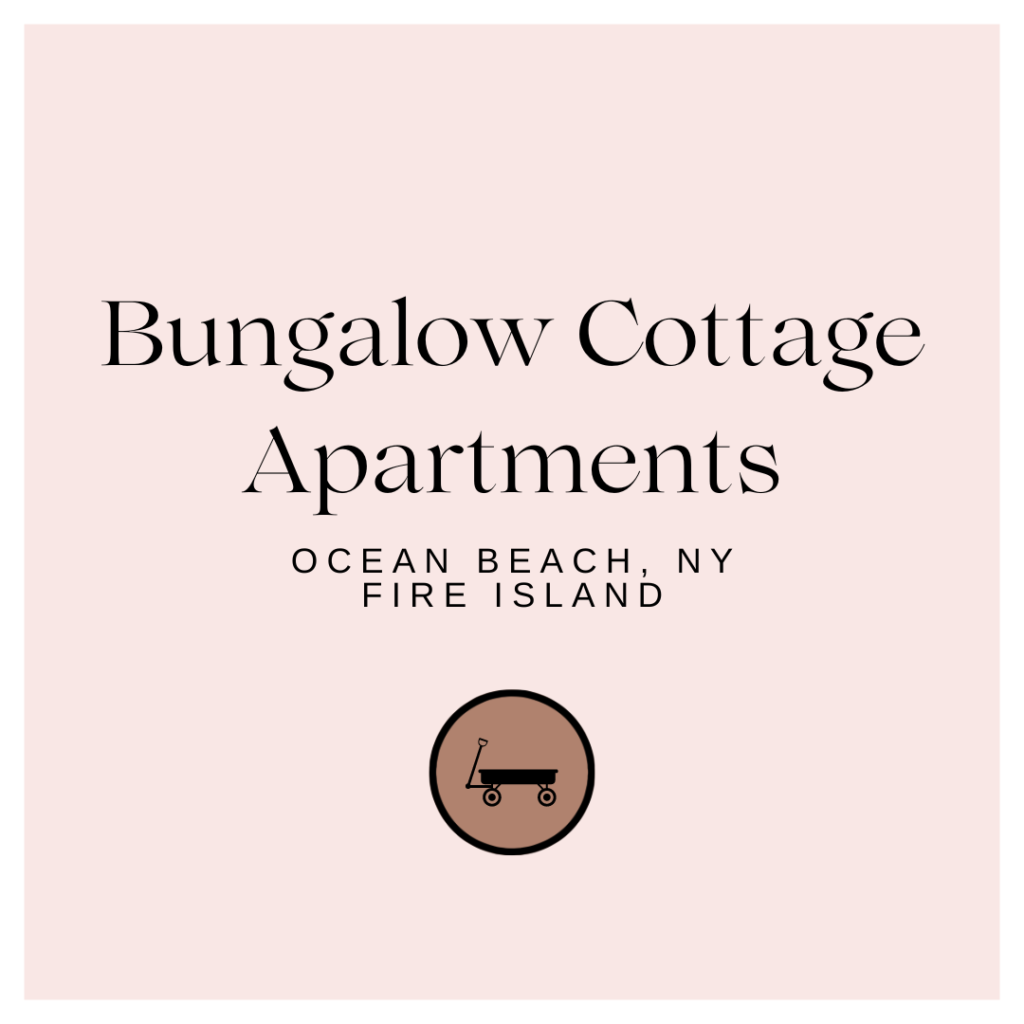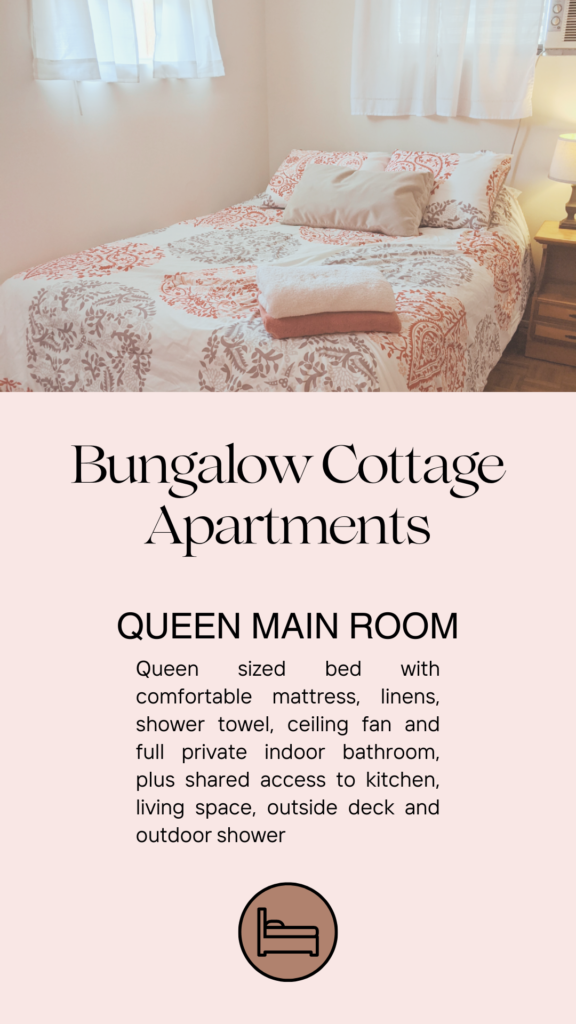 QUEEN ROOM
WITH PRIVATE BATH
Two-Night Stay:
Check-In: 10/06/23
Check-Out: 10/08/23
SOLD OUT

Divine Sisterhood Retreats
Co-Creator, Teacher & Facilitator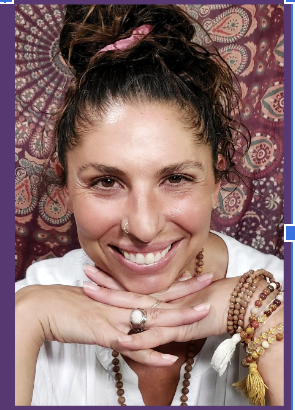 Sabrina Calli Cafuoco
master certified yoga and meditation teacher and plant-based chef
Soulful Yoga Maestra  for Sisterhood Retreat
Sabrina is a Master Certified Yoga + Meditation Teacher who has honed her craft across various corners of the world, from India to Patagonia. With over a decade of experience and 1,000+ hours of diverse training, Sabrina's teachings bring depth and wisdom to the Divine Sisterhood Weekend Retreat. Her journey, marked by resilience after overcoming a life-threatening illness in her mid-30s, deepened her commitment to holistic well-being. Unable to use her hands, Sabrina ventured to the Himalayas to master breathwork, meditation, mantras, and the ancient subtleties of yoga. This transformative experience inspired her passion for guiding women on their own paths to authenticity and inner peace. In addition to her yogic prowess, Sabrina is a skilled Plant-based Chef, ensuring that every aspect of the retreat, from the mind and body practices to the nourishing meals, encapsulates her dedication to rejuvenation and healing. Join her at the retreat, and let Sabrina guide you towards a deeper connection with yourself amidst the serene backdrop of Fire Island.
Meet Your Soul Sisters
DEIRDRE AND SABRINA:
A SISTERHOOD REUNITED
On the tranquil shores of Fire Island, Deirdre and Sabrina come together, marking their first collaboration. Their mission is simple yet deeply profound: to provide a healing sanctuary for women of all ages facing the universal challenges of today's fast-paced life.
They are both powerhouses of resilience and spirit, coming together. Each has braved the abyss of life-threatening illnesses, emerging not merely as survivors, but as radiant beacons of hope and purpose.
Fire Island is more than just a backdrop to their reunion. For Deirdre, it's a return to her roots, a place steeped in childhood memories and pivotal life lessons. Sabrina, a resident of this island, embraces it as a sanctuary of rejuvenation and spiritual awakening. Together, they retrace their steps on this sacred land, not just to reminisce but to re-ignite the power of the divine feminine.
The depth of their connection runs through generations. Their mothers, kindred spirits, have been best friends for decades. This enduring legacy of sisterhood and mutual support propels Deirdre and Sabrina forward, filling them with a burning desire to uplift and inspire.
Why this retreat?
It's a manifestation of their collective vision—a sanctuary where women can re-establish their connections to self, worth, and purpose. Melding Deirdre's innate spiritual insight with Sabrina's deep yogic practices, the duo crafts an experience that promises transformation, rebirth, and a deeper understanding of one's self.
So, as the autumn leaves gracefully dance with the wind on Fire Island, Deirdre, and Sabrina invite you to join them. Dive deep into a confluence of ancient wisdom, personal triumphs, and the unbreakable bond of sisterhood. Together, let's create magic, heal, and ascend to our truest potential!
Divine Sisterhood Retreats
Co-Creator, Teacher & Facilitator
Intuitive Beacon for Sisterhood Retreat
Deirdre, a 6th Generation Psychic Intuitive and Spiritual Coach, discovered her profound gifts after navigating a life-changing cerebral aneurysm diagnosis. Rising from adversity with renewed purpose, she became a beacon for those seeking spiritual and intuitive guidance. Armed with a rich blend of formal education and personal experience, Deirdre merges learned knowledge with heartfelt wisdom. Certified in a range of holistic practices, from Angel Therapy to Reiki, she's more than just a guide; she's a testament to the transformative power of faith and intuition. Join Deirdre on this retreat to harness the magic within and uncover your true purpose.
Step 1
CHOOSE YOUR PACKAGE & CLICK BELOW
early bird registration & free bonuses end on 8/22/23


RETREAT CANCELLATION POLICY
Because we value the commitment and energy exchange made through payment, all retreat reservations are considered final. We do not offer refunds. Registering for the retreat is a mutual commitment to creating an intimate group. 
However, we do understand that unforeseen circumstances can occur. If the retreat is canceled or postponed by hosts due to state of affairs, natural disaster, or other significant emergency, you will have the option to join the postponed date, a later offering, or receive a cancellation refund, minus fees. 
If you cannot participate in the retreat due to a verifiable personal emergency, we will address it on a case-by-case basis. This is offered to those experiencing significant life-altering emergencies only. 
You may, at any time, transfer your reservation to a friend. Please note any refunds given will be made in USD and we are not liable for changes in exchange rates or transaction fees.